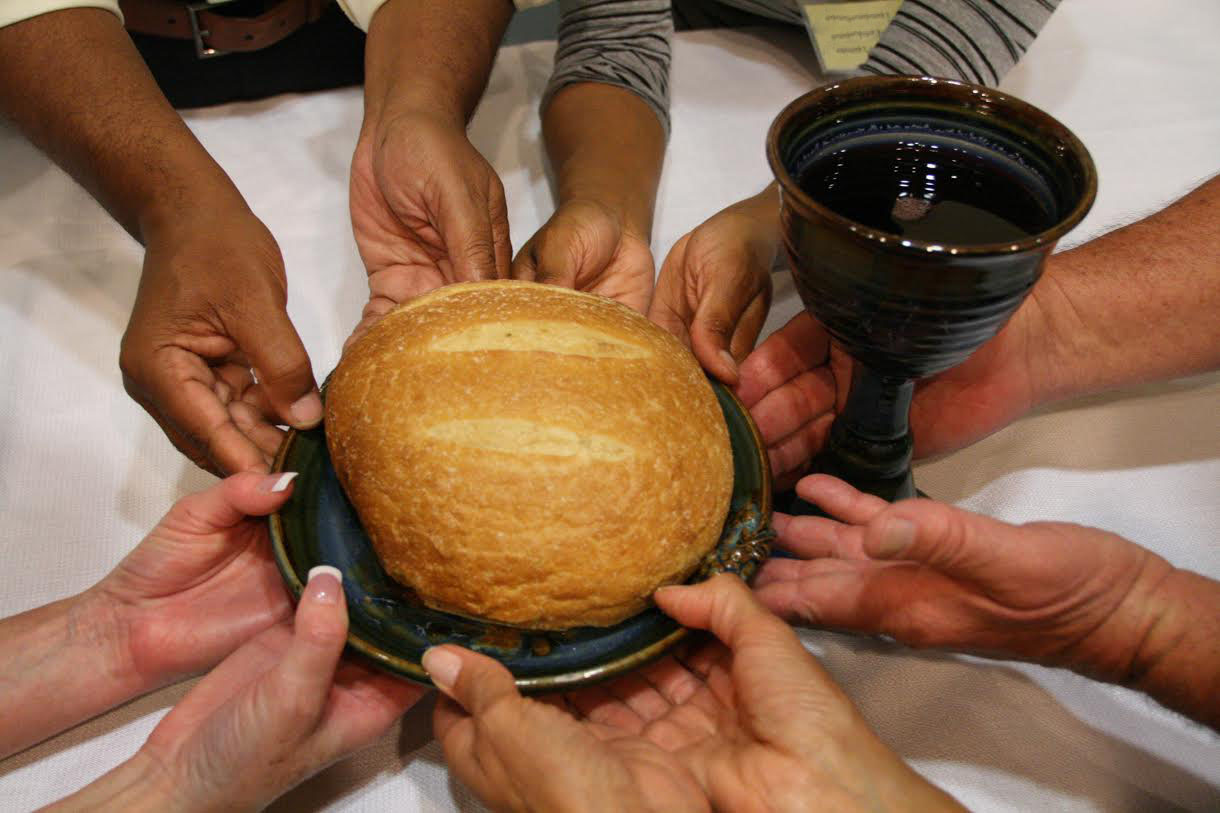 Monthly Gatherings
Second Presbyterian Church – 7700 N. Meridian St – Starting at 6:45 PM
 September 1, 2016 – October 6, 2016 – November 3, 2016 (Community Room) – December 1, 2016
Each month we will acknowledge the Lay Directors and teams from each of our first 99 Banquets, as follows:
October           Indianapolis Great Banquet #1-19
Free child care is available for Gatherings, Send off and Closing. To reserve your child's spot, please go to Second Presbyterian's website to fill out the reservation form. Reservations need to made a week in advance.
"Come For All Is Now Ready!"
Luke 14:17
The focus of the Great Banquet is to know Jesus as Lord and Savior and to make Him known. The Great Banquet is an opportunity to be still, to listen, to share and to hear Christ's plan for this world and for our lives. The Great Banquet is a 72-hour experience – for three days, guests live and study together in worship, prayer, and discussion.
The Banquet promises to nourish you both physically and spiritually. At the Great Banquet you will experience God's Agape Love and Grace in profound, personal way.
Want to attend the Indianapolis Great Banquet? You will need a sponsor to attend the Indianapolis Great Banquet. A sponsor is someone who has attended the Indianapolis Great Banquet or similar 72 hour experience. Ask someone from your church or call our Community Spiritual Director, Jim Riley, at Second Presbyterian Church.
The Indianapolis Great Banquet is a Ministry of, Second Presbyterian Church. We are grateful to them for hosting Indianapolis Great Banquet.
Upcoming Banquets:
Men's #100 – Oct 27-30,2016 – Eric Gillispie Lay Director  –   Women's #101 – Nov 10 -13,2016 – Diane Orians –  Lay Director
Men's #102 – March 16-19. 2017 – Women's #103 – April 20 -23, 2017 – Women's #104- May 4 – 7, 2017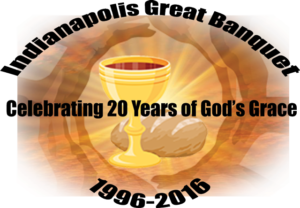 Celebrating 20 Years of God's Grace
Please join us for dessert, fellowship and memories as we
Celebrate 20 years of God's Grace.
The evening will consist of a program in the Sanctuary followed by dessert. Dr. Enright and Dr. Benjamin will be our special guests for the evening. Even if you have never participated in a Great Banquet weekend you are welcome to attend this celebration.
Saturday, October 8, 2016
7-10PM
(check-in begins at 6:30PM)
Second Presbyterian Church
Open to all Great Banquet Communities and Their Guests
$15.00 per person
Click here to Reserve online by September 23, 2016
In the event you'd rather not make an on-line registration,
please contact Karen Reynard  at (317) 253-6461, to make your celebration reservation.
Childcare will be available for infants to age 12
Please click the link below to make your reservation.
Please reserve 2 weeks in advance
Do we have your current email address? If not, please send an update and what banquet number you attended to info@indygb.org